Industry-specific storage systems
For the furniture and timber industry, a special storage technology is an important feature to achieve an economic stock holding pallets and transport packages in a pallet rack, and primary material, timber and panels in a Cantilever rack. Due to the manufactured products and the applied material, voluminous goods should be stored in a space-saving and prompt commissioning friendly method.
OHRA is a specialised company for this particular way of stock holding, and manufactures individual racking systems for the furniture and timber industry:
Optimal utilization of existing surfaces

Optimization of picking routes

Highest quality ensures longevity

Integration in the production flow

Customized system technology
---
Cantilever Racks
Especially in the furniture and timber industry the perfect storage of the heavy and unwieldy panels is an important fact. In the receiving store, material such as MDF panels or chipboards for production are stored with different sizes and with direct access.
High payloads and an adjustable system for changing demands meet the principle of an economic stock holding with direct access and a small place requirement. Starting from a manually operated Cantilever Racking up to complete warehouse buildings for the storage of any materials, OHRA supplies all construction elements, accessories or high-rise trucks, by request including the verifiable calculation.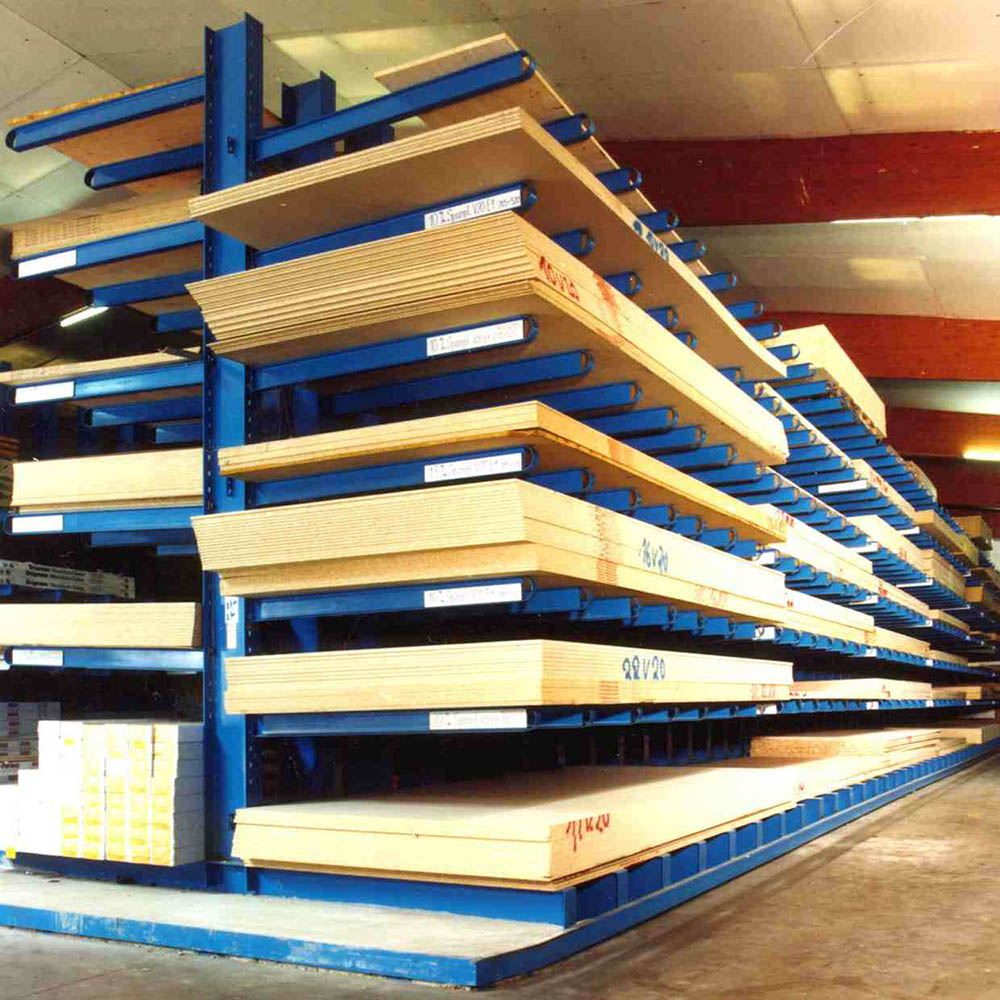 ---
Automatic storage system
Storage optimization through the partial and full automation of loading and unloading processes. With high picking capacities, performance increases according to the "goods-to-man" principle. Depending on the requirement, whole packages or single panels can be taken and transported to the transfer station.
Highest possible handling turnover for picking orders
From manual to fully automatic control, expandable at any time
Interfacing to customer ERP software via a module
Storage and retrieval vehicle to service several lanes using cornering technique
In doing so, reduction of investment costs, optimal price-performance ratio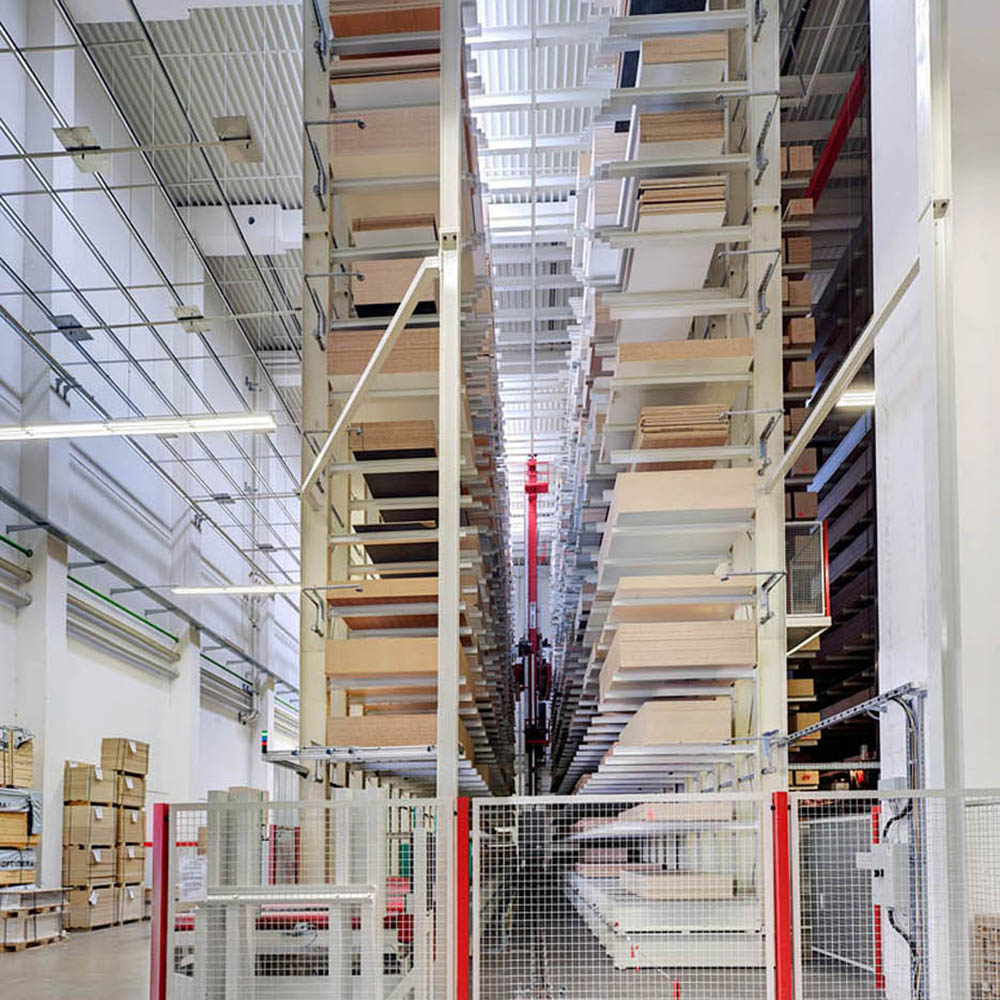 ---
Pallet Racks
Pallet racking is a universal racking system for a broad variety of products. Due to its robust construction OHRA pallet racking is unique compared to conventional pallet racking made out of sheet metal; Ohra racking is capable of offering a much higher loading capacity. The use of hot-rolled steel profiles for supporting components offers an important safety factor in your warehouse, especially in areas where staff or clients are. At the same time, the racking can be more economical because of the larger bay widths, therefore, less components are necessary than with conventional rack systems with a low load capacity.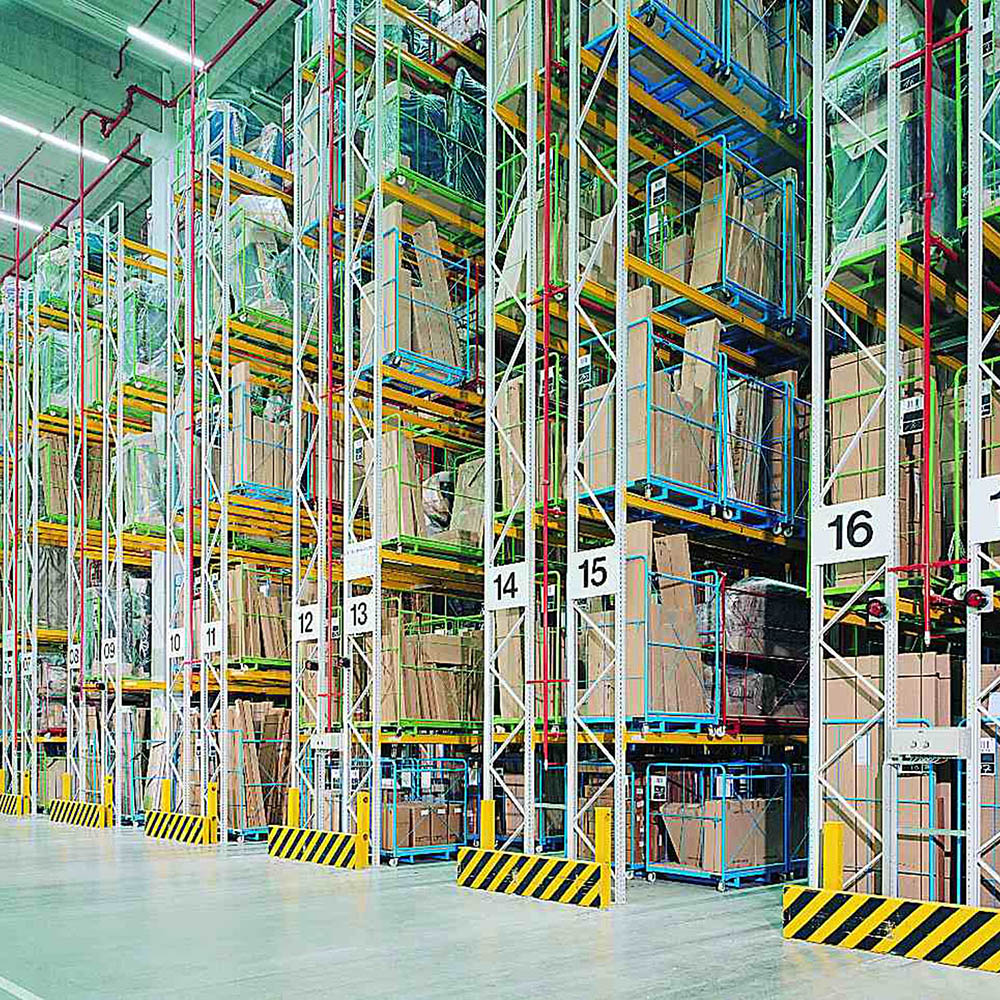 ---
Mezzanine floors
OHRA racking platforms can be used in various ways. Whether as additional storage area, picking area or as sales floor, the individual design possibilities are universal. The self-supporting construction fits into any existing building and can be customised individually according to the available space.
Robust combination of rack systems and mezzanine
Additional second and third level possible 350 kg/m² standard capacity load on the walkway between the racks
Various platform surfaces, according to requirements
Broad range of accessories, for example, lighting, ladders and stairs