Industry-specific storage systems
The storage of steel and heavy metal products places high demands on a business. The selective access to different dimensions of goods, the optimal flow of materials, and the prompt commissioning of your customer orders must be coordinated and ensured at all times.
Depending on the type of forklift, our solutions can provide up to 30% optimization compared to conventional racking systems. Cantilever racks with inclined arms for pipes and long products are ideal for handling with an indoor crane. Double your storage space by using storage platforms.
---
Cantilever racks
The best storage system for manufacturing facilities, raw materials or shipment location. The flexible, highly adjustable cantilever arms move upwards and sideways in the event of impact. This system protects your materials from damage. Sturdy, hot-rolled steel profiles for all load-bearing elements of the cantilever racking enable the safe storage of your products. The high quality of the columns and the cantilever arms guarantee a long-lasting and economical solution for warehouses in industrial enterprises and machining centres. OHRA cantilever racking is designed and manufactured individually for all kind of storage in the metal processing industry. The racks are also suitable for the storage of heavy tools or steel coils.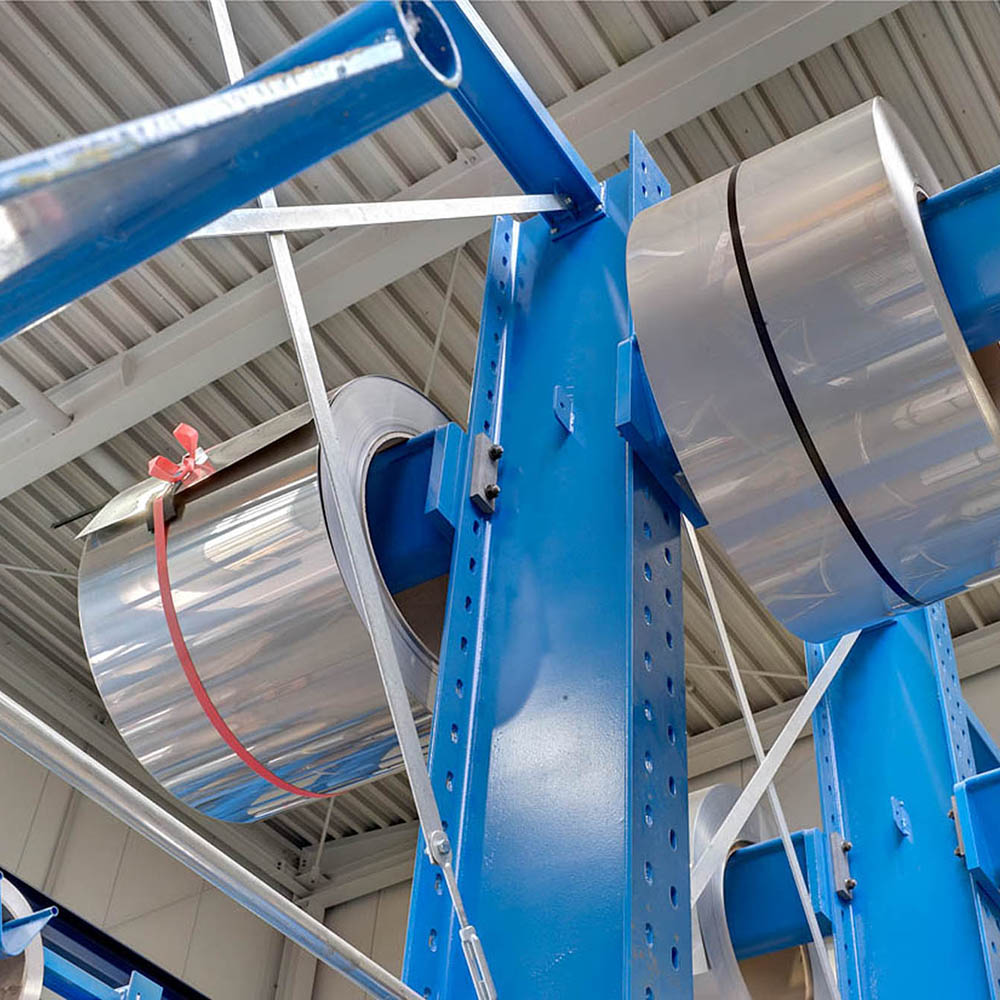 ---
Pallet racks
Especially in the steel processing industry, storage systems must meet various requirements as well as the high safety requirements of the processing plant. Additionally the systems should be flexible, capable to adapt to changing production workloads. OHRA racking systems have proven in practice to be compact and reliable especially in case of heavy loads, such as sheet metal packs, steel coils with different weights and diameters or storage of heavy tools. This includes robust and resilient pallet racks from steel.
High load-bearing capacity while maintaining large bay widths
Individual design and production for a perfect fit
Compact, secure storage and fast, simple handling
High storage capacity on a minimal footprint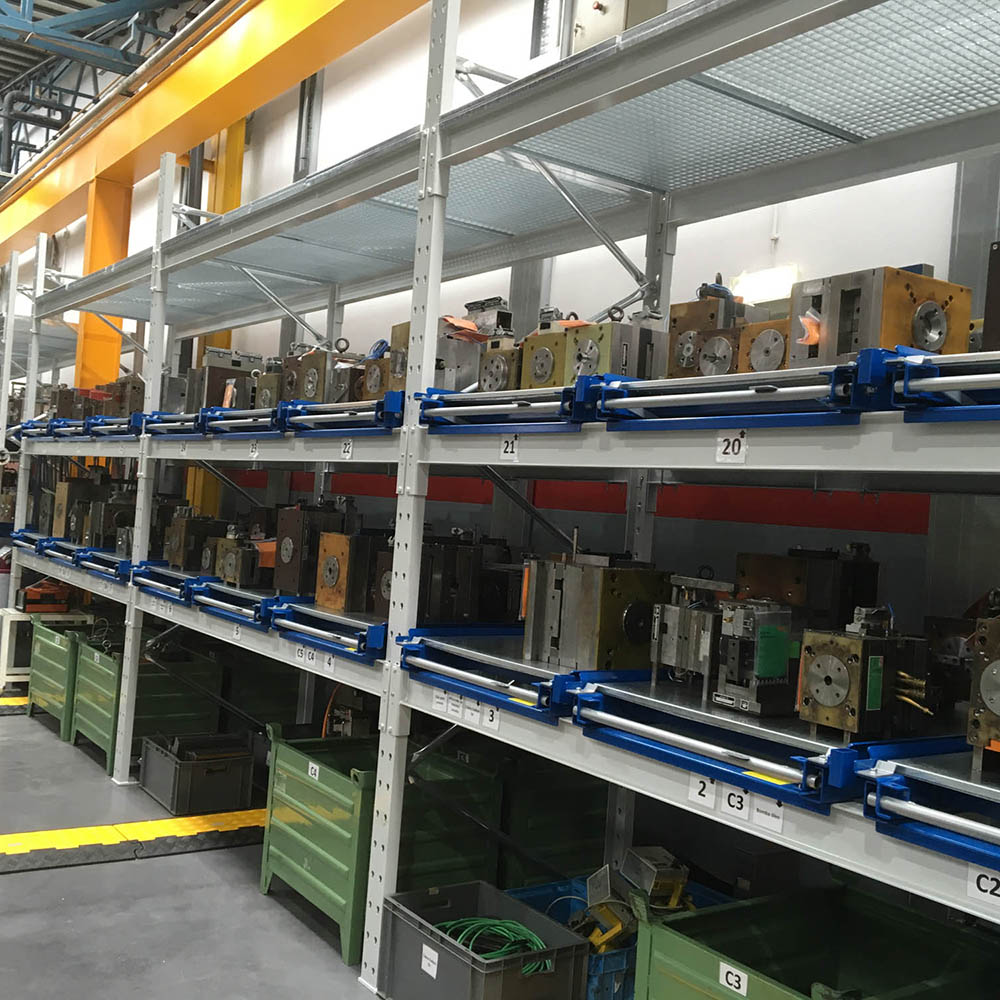 ---
Mobile rack systems
Conventional rack systems are mounted on traversing carriages, which are pushed together by means of rollers. For the storage and stock removal, the required aisle is opened by an electronically controlled drive train.
High cost-efficiency and storage capacity thanks to optimal space utilization
Compact storage on small foot print
Simultaneous protection of valuable goods against theft and rough environmental conditions
Effortless rail-wheel-system for quiet and durable operation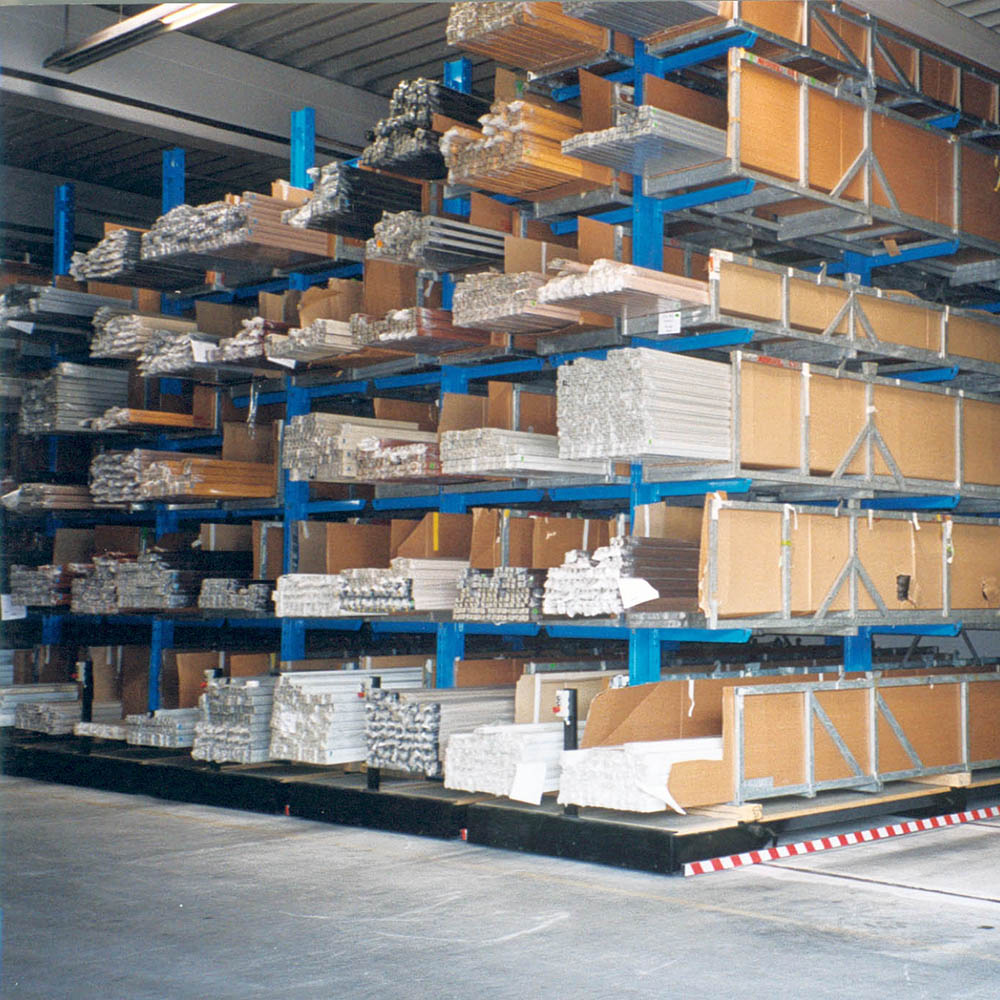 ---
Automatic storage systems
A considerable change in warehouse operations has taken place using advanced conveyor systems, developed specifically for warehouse operations. Computer Aided partial and full automation allow storage and retrieval operations at great heights. The operation is carried out with storage system stackers or rack riser trucks, naturally equipped with sophisticated safety technology. The performance is increased by shorter travel times while saving space at the same time.
Reduction of travel times
From manual to fully automatic control expandable at any time
Modular connectivity to the customer's ERP software
Operation of several aisles with a rack riser truck by curving technology
This results in reduced investment costs