Industry-specific storage systems
For more than 40 years, OHRA characterises the technical development of economical and space-saving racking and storage solutions. OHRA invented and perfected the free movable arm, today a standard feature for carpentries.
Cantilever racking in particular is the ideal storage system for long, heavy and bulky materials in the timber trade. OHRA cantilever racking creates high density storage capacity on a small footprint thanks to the sturdy but slim hot-rolled steel profile construction. Continuous storage levels without interfering intermediate uprights enable various product sizes and assortments to be stored on one level. Flexible boltless height-adjustable cantilever arms protect product and racking from forklift truck impact damage. OHRA cantilever racking is made to order to fit your warehouse and product storage requirements
---
Cantilever racks
The ideal storage system for long, heavy or bulky composite panels, such as chipboards, sawn timber packages or solid wood. To avoid damage to the racking and more importantly your stock, the cantilever arms are designed so that, on impact, the height-adjustable arms move up and sideways. All cantilever racking is custom manufactured to match the stored goods and will be delivered and assembled on request. The Ohra cantilever racking column, bases and arms are constructed from robust, hot-rolled steel profiles to allow for the safe storage of your goods. The high quality of the columns and arms ensure a durable and thus economical solution for your timber yard. OHRA cantilever racking can be placed inside or outside.
Your benefits:
Rack columns and cantilevers made of solid, hot-rolled IPE steel profiles
Rack columns are punched every 100 mm on both sides
No hidden cavities where rusting can start, as Ohra only use solid profiles
Can be fitted with roof, rear wall and gutter for external use
High-quality powder coating
Hot-dip galvanized design for outdoor storage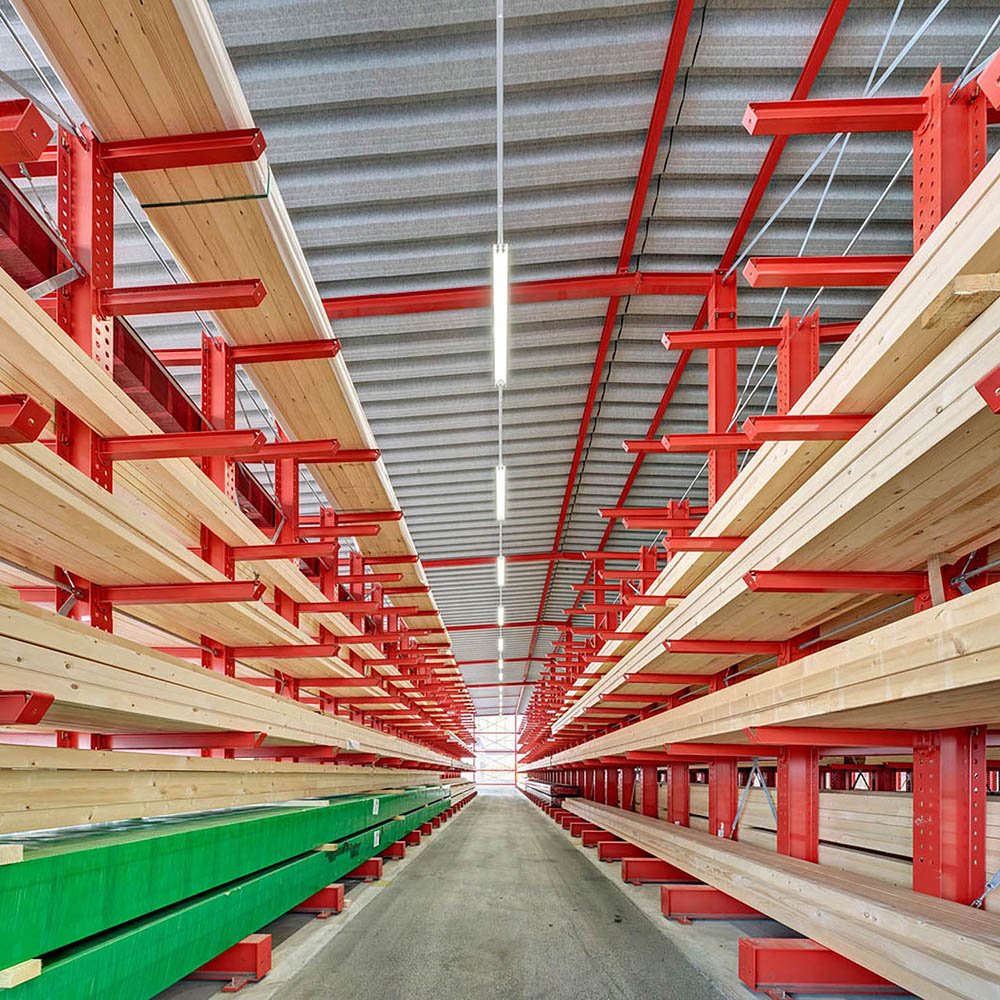 ---
Pallet racks
Due to its robust construction OHRA pallet racking is unique compared to conventional pallet racking made out of sheet metal; Ohra racking is capable of offering a much higher loading capacity. The use of hot-rolled steel profiles for supporting components offers an important safety factor in your warehouse, especially in areas where staff or clients are. At the same time, the racking can be more economical because of the larger bay widths, therefore, less components are necessary than with conventional rack systems with a low load capacity.
The safe racking system for heavy loads:
Standard bay width up to 4,500 mm
High load-carrying capacity: Rack load up to
32,700 kg, beam load up to 5,100 kg as standard
Hot-dip galvanized design for external storage
Optionally with roof, wall or as complete rack clad building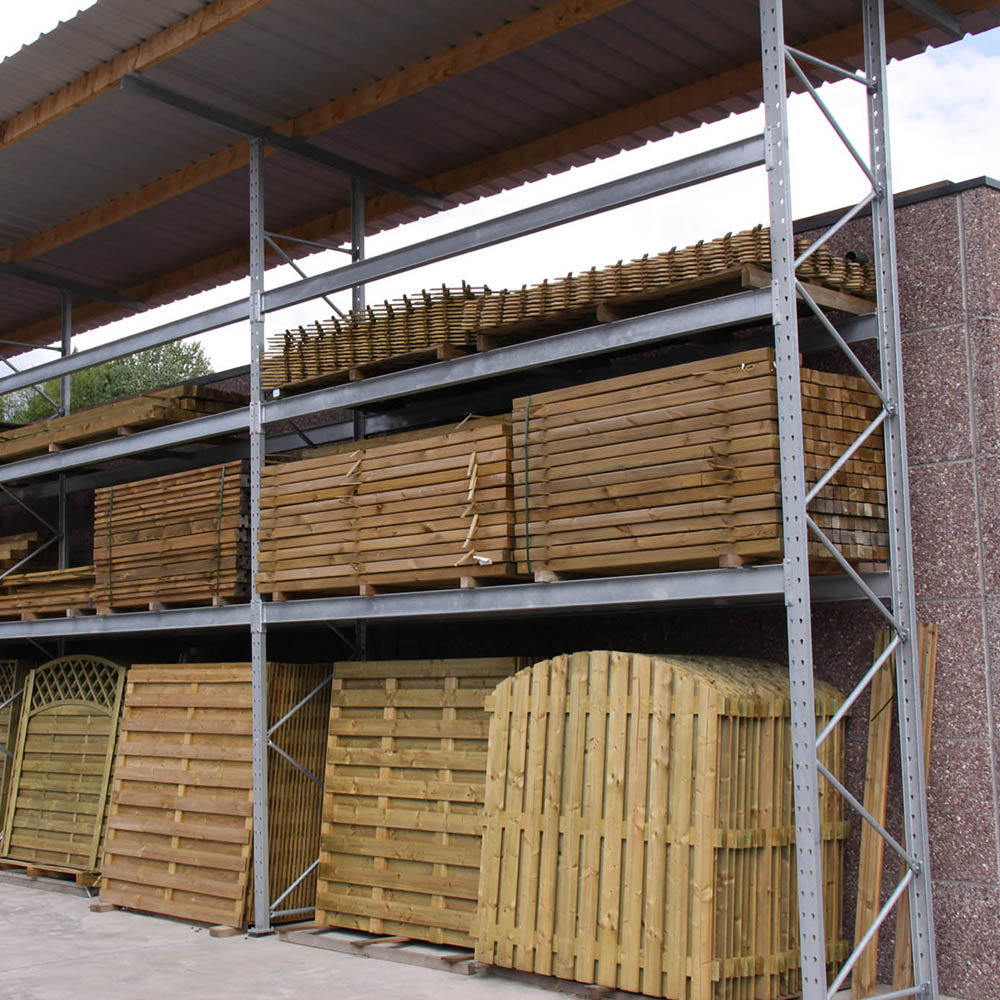 ---
Vertical racks
For many goods, such as moulding, profiles, bars or tubes, vertical racking systems are the perfect and customer-friendly type of storage. Different items and sizes can be sorted and presented to be readily accessible in the warehouse or sales room. For upright storage of chipboard panels directly into the cutting area, there is no better alternative than OHRA´s robust chipboard rack. The connector system, which consists of square tubes, is fully developed and durable. For easy entry and exist of the products, high-quality roller conveyors are mounted in front of each rack stack.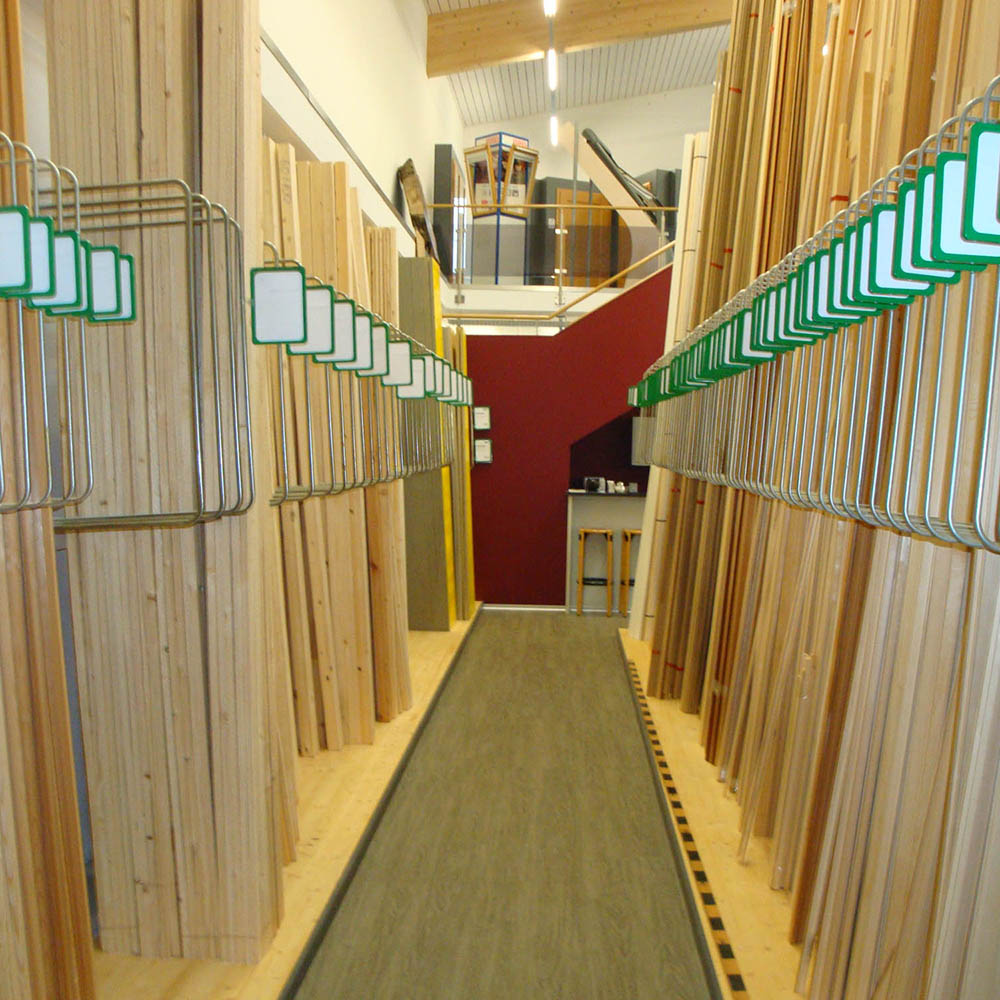 ---
Automatic storage system
Storage optimization through the partial and full automation of loading and unloading processes. With high picking capacities, performance increases according to the "goods-to-man" principle. Depending on the requirement, whole packages or single panels can be taken and transported to the transfer station.
Highest possible handling turnover for picking orders
From manual to fully automatic control, expandable at any time
Interfacing to customer ERP software via a module
Storage and retrieval vehicle to service several lanes using cornering technique
In doing so, reduction of investment costs, optimal price-performance ratio