Industry-specific storage systems
The storage of steel and heavy metal products places high demands on a business. The selective access to different dimensions of goods, the optimal flow of materials, and the prompt commissioning of your customer orders must be coordinated and ensured always. Compared to conventional sheet metal shelving, OHRA shelving systems, made of hot-rolled steel profiles, have established themselves as a secure and long-lasting storage solution in the metal industry.
When things get heavy and unwieldy, the robust cantilever or pallet racking comes through. The highest demands for quality and loading are met without problem. Your products are securely stored, quickly accessible and easily sorted – all this in less space.
---
Cantilever racks
The ideal storage system for steel, sheet metal or heavy metal products. The flexible, highly adjustable cantilever arms move upwards and sideways in the event of impact. This system protects your materials from damage. To meet the unique needs of each customer all cantilever racks are custom produced, delivered and installed (if required). Robust, hot-rolled steel profiles for the load bearing elements of the OHRA cantilever racks create secure storage for your products. The high quality of the columns and cantilever arms guarantees a durable and economical solution for your metal stock. OHRA cantilever racks can be used internally or externally
The benefit to you:
Columns and cantilever arms manufactured from solid, hot rolled IPE steel profiles.
The secure racking system for heavy loads
Two-sided columns punched in a 100mm pitch
Available with roof, rear panel and gutters for external use
High-quality powder coating
Hot-dip galvanized construction for exterior storage
Storage system expandable at all times
Large selection of accessories for individual customisation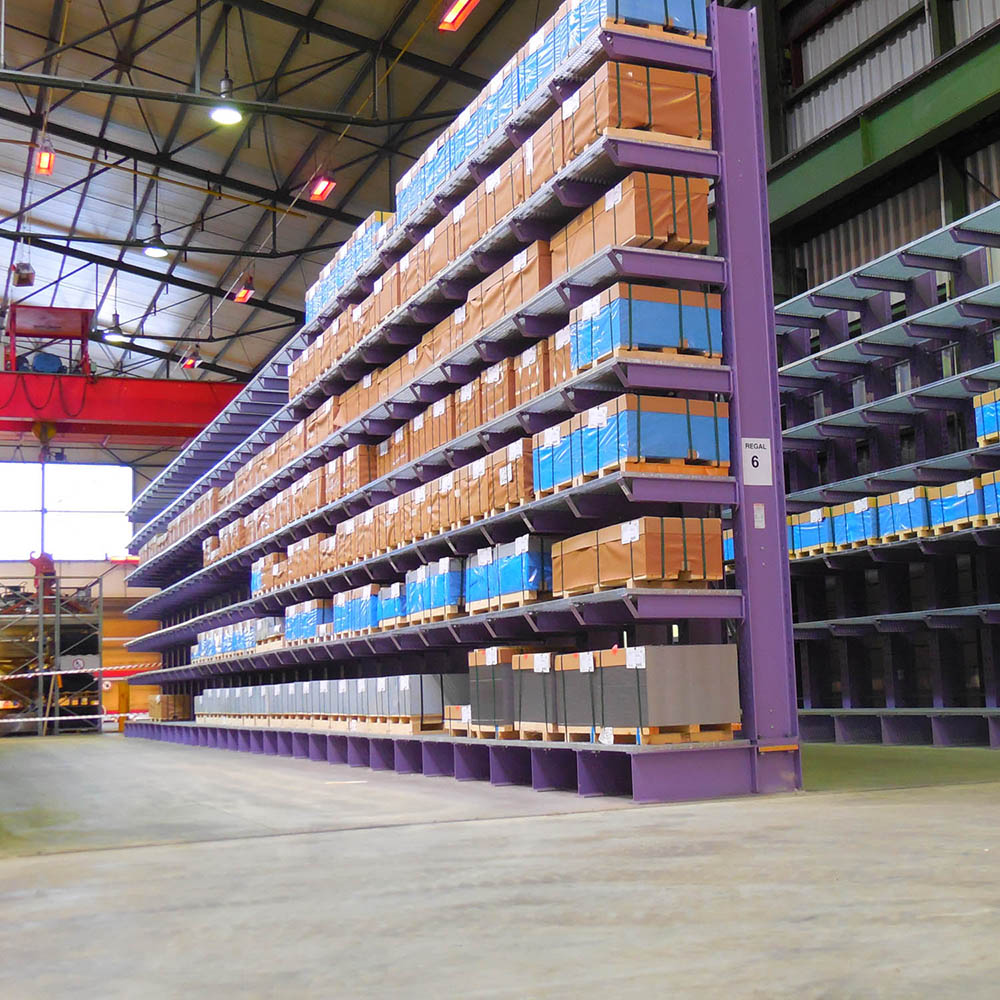 ---
Rack clad buildings
OHRA rack clad buildings perfectly unite necessary building functionality with the purpose of a conventional rack system. The frames/rack columns serve as supporting elements for roof and wall. Independent building constructions are, therefore normally unnecessary. Individual design variations allow customization of your storage requirements. From planning, through the construction, manufacturing, delivery and installation – everything is from one source.
Individual rack clad building designs
Optimum use of storage space
Building ends can be designed either as an open or closed end
Various roof constructions
Installation services offered
Less expensive than a conventional warehouse with additional racking systems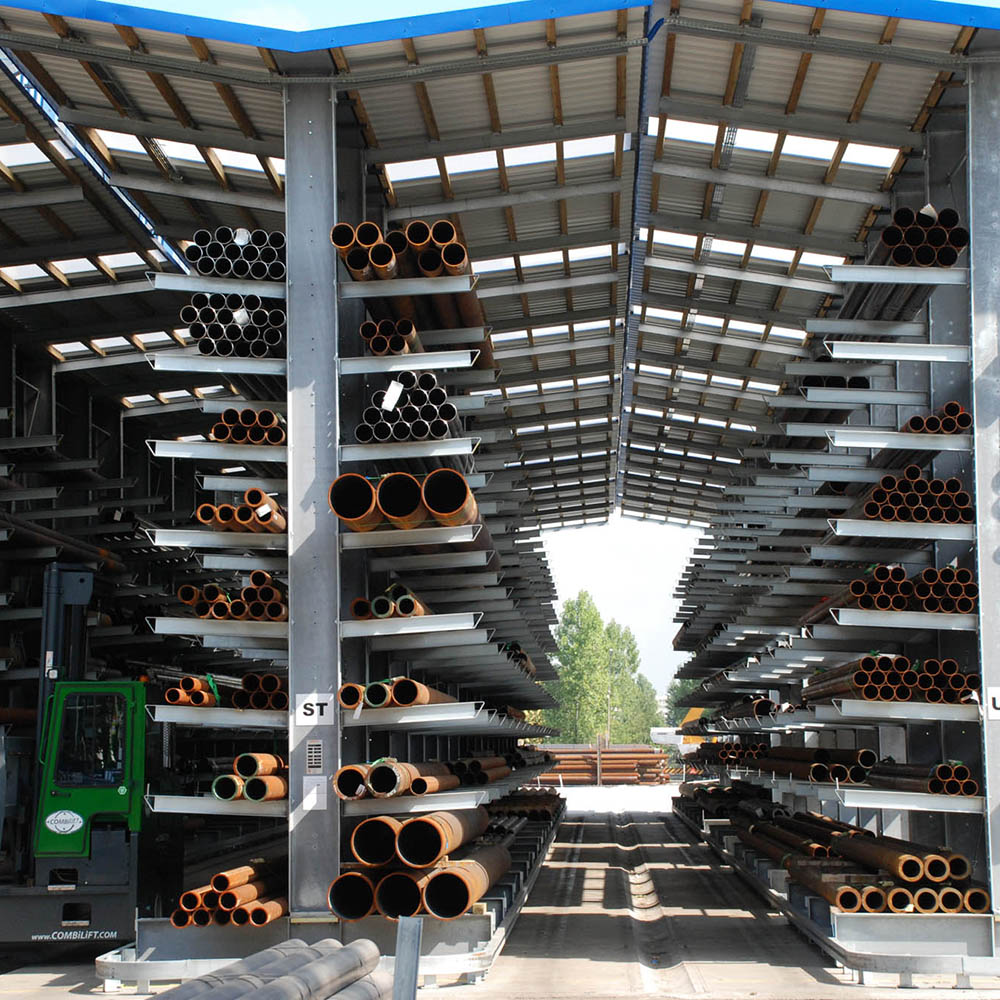 ---
Automatic storage systems
Storage optimisation through either partial or full automation of storage and retrieval operations. With high picking capacities, performance increases according to the "Goods-to-Man" principle. Depending on the requirements, one or more packages with either sheet metal or round material bundles can be removed for transport to the transfer station. Handling is done with an indoor crane or rack riser trucks.
Most efficient handling capacity for picking orders
From manual to fully automatic control, expandable at any time
Interfacing to customer's ERP software via a module
Operation of multiple lanes with one rack riser truck using cornering technology
Investment costs are reduced as a result.